Your Preferred Niagara Landscaping Company
With a mild, warm climate, Niagara landscaping feels lusher, with full blooms and greener grass than some other areas of Ontario. At least, your landscaping will feel that way. With the Natural Landscape Group, you can create a more bountiful and practical landscape for your home or your business.
Are you dreaming of a secret garden oasis with rare plants found only in Niagara? A new backyard getaway where you can host everyone for a summer BBQ? Or a pool space with plenty of sunning areas and the calming sound of trickling water?
The benefit of working with the Natural Landscaping Group is that we always nurture your ideas and ensure that your landscape design reflects your needs, some of which you may not have even considered before. The result is a truly unique design that already feels like home.
Choose us for everything from patio landscaping and porch resurfacing to your complete residential and commercial landscaping needs.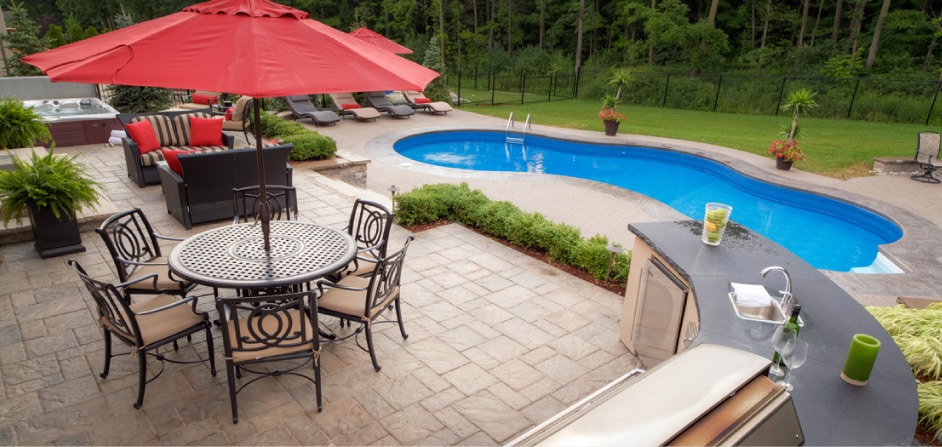 Patio Landscaping
At the Natural Landscape Group, have created many patio landscaping designs in Niagara. Here are just a small sample of the options you have to create an enchanting patio space:
Thinking about smooth, neutral stones for your patio? We might suggest placing highly manicured bushes nearby if you want to create that ultra-modern look.
Textured interlocking pavers can make your backyard space feel more natural. We'll add layered, native plants around the edges to make it come to life and perhaps attract some butterflies.
Love the porch you have? We offer porch resurfacing in Niagara to rejuvenate old porches and return them to their natural, rich color. It's the perfect way to restore an older outdoor living space.
Does your patio become unusable at night? We can add outdoor lighting to guide your way and create a romantic atmosphere.