Pristine Patio Landscaping in Burlington and the GTA
A Place to Relax. A Place to Entertain. A Place That's Yours.
The patio is the hub of your outdoor living space. It's where you can relax in quiet comfort. It's where you enjoy company of family and friends. It's where your backyard becomes an outdoor kitchen.
Make each step you take towards – and from – your patio landscaping as pleasant as the patio itself with award-winning, custom design from the patio contractors at Natural Landscape Group.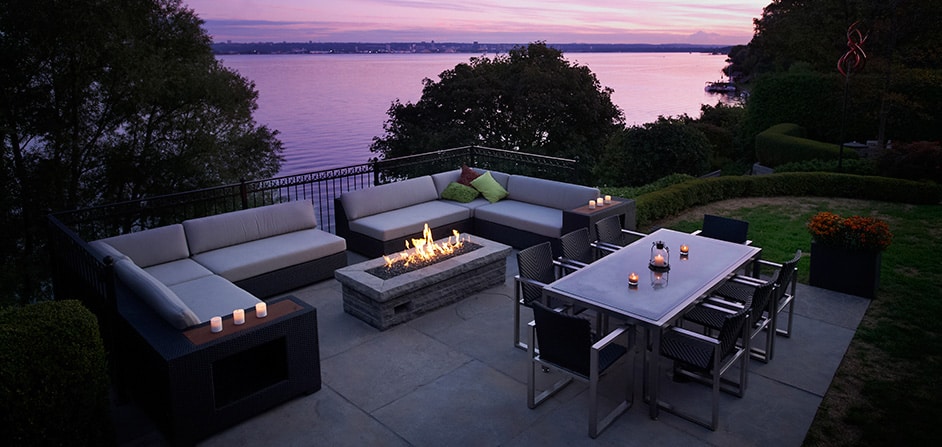 We Were Very Pleased
I called Natural Landscape Group. They came to our home and after a two hour consultation; they showed us how to create an amazing outdoor living room in our backyard. Two weeks later, they produced an amazing, detailed, colour-rendered design of our whole backyard. We were very pleased. Thanks! – Dave, HomeStars Review