Outdoor Living Spaces in Burlington
Your Favourite Comforts and Convenience Made for the Backyard.
Why should you have to go inside to enjoy a crackling fire? Why should you have to watch a screen to enjoy the sights and sounds of falling water? Why should you go indoors to enjoy a hot, steaming soak?
You shouldn't. With custom outdoor renovations, your favourite indoor luxuries are brought outside. Coupled with pool renovations and other landscape designs, you'll never want to come inside.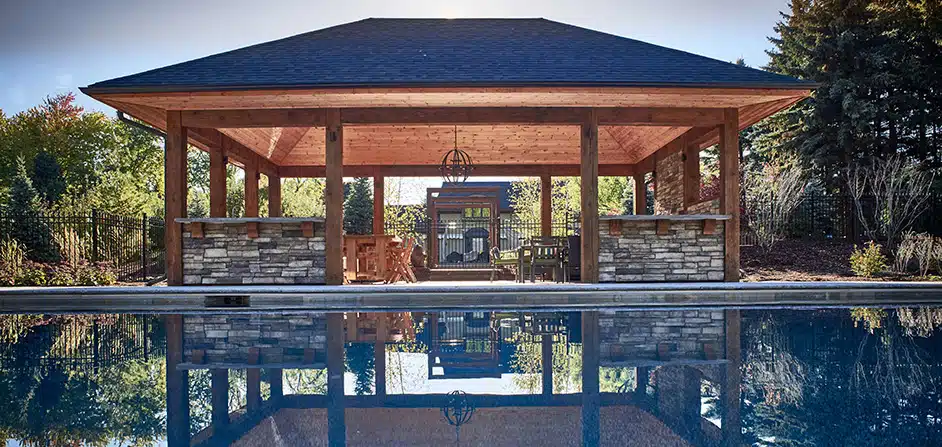 We Were Very Pleased
I called Natural Landscape Group. They came to our home and after a 2 hour consultation; they showed us how to create an amazing outdoor living room in your backyard. Two weeks later, they produced an amazing, colour rendered design of our whole backyard. We were very pleased.
– Dave, HomeStars Review