Skilled Interlocking Contractors in Burlington
Everyday Elegance with Interlock Landscaping. Serving Burlington and the GTA.
Nearly each day, you park on the driveway. Walk up the front entrance to the porch. Step out onto the backyard patio and pool deck. Go back and forth via a walkway at the side of the house.
Add style to these simple acts with natural stone and interlock landscaping. Inert areas like your driveway, retaining wall and patio come alive with gorgeous stones and precise interlock design patterns.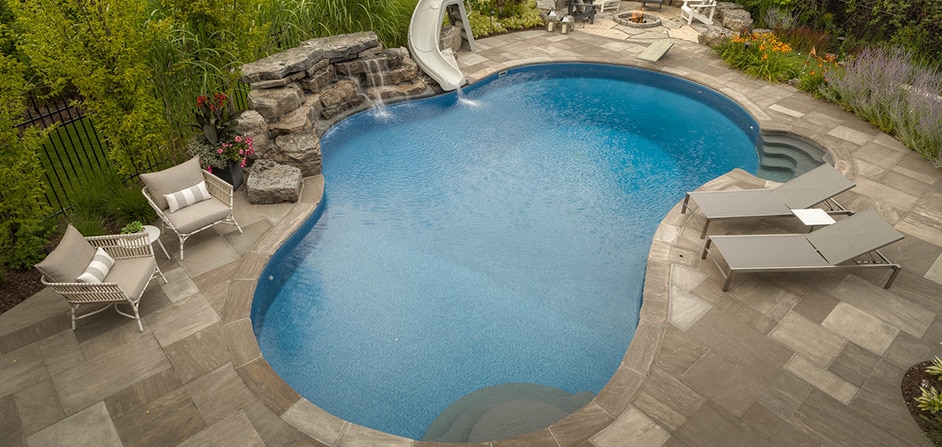 In Brief: The Design Was Amazing
Our front yard was uninspiring and boring (paving stones leftover from the original housebuilders). We contacted Natural Landscape Group…and were impressed and excited at their creativity, professionalism, and knowledge. The hardscaping was exactly what we wanted. We have received numerous compliments from neighbours for our newly renovated and gorgeous front yard and side path. – Alvara, Houzz Review