Award-Winning Deck Builders in Burlington
Hosting a Party? Quiet Weekend? Custom Decks to Handle It All.
A deck is more than just a place to sit. It's where you spend lazy long weekends listening to the ballgame. It's where you gather with friends and family waiting for the burgers on the BBQ to be done.
Your backyard deck design is the heart of your outdoor living space. Since everything happens there, it should be accommodating, yet private. Expansive, yet cozy. Durable, yet easy to maintain. Add deck lights and spend the perfect date night in your backyard.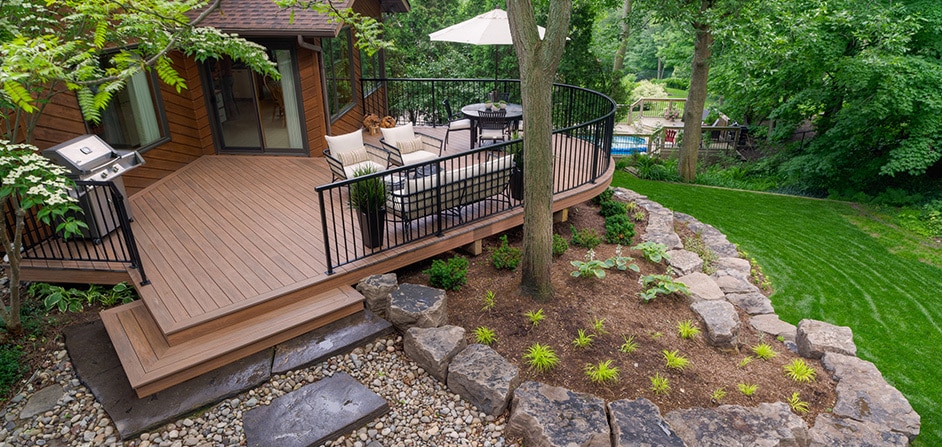 We Can't Wait to Get Back Outside
Our main goals were to remove any trace of lawn, keep things as natural as possible, ensure a kid-friendly space was created and maintained. In the end, they produced deck space for entertaining, a fire pit area for relaxing, and a boardwalk. We couldn't more pleased with the outcome. We can't wait to get back outside. – Kate, Houzz Review