Landscape Lighting in Burlington and Across the GTA
More Ways, More Reasons and More Time to Be Outside.
Life doesn't stop when the sun goes down. So why should your enjoyment of your outdoor living space? With outdoor lighting, you can fully realize your front and backyard's potential.
Use recessed patio lights to enjoy a calming nighttime swim. Overhead spotlights help you cook an evening BBQ. Silhouette lights showcase unique features in your landscape.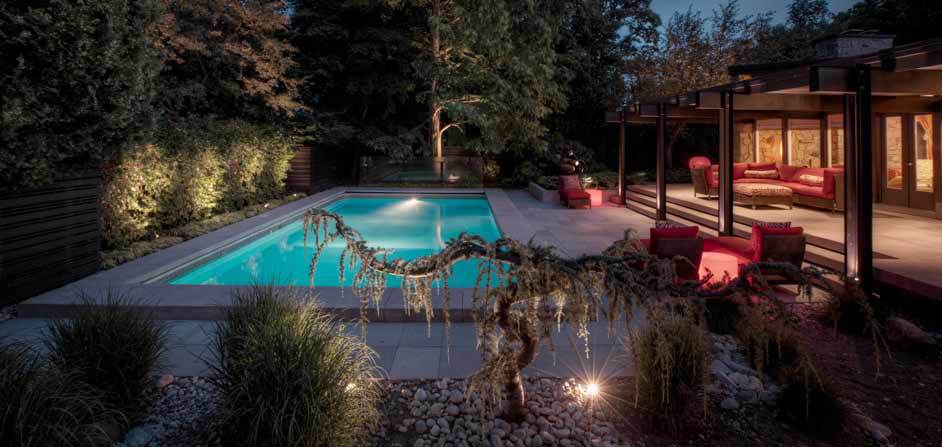 Hire Natural Landscape Group; and You Will Not Have Any Worries
The gang at Natural Landscape Group are very organized, professional; innovative and easy going. We've done a number of projects together…with great success. Their specialty of great design and properly built landscapes is something you don't see often in the landscaping industry. Hire Natural Landscape Group; and you will not have any worries for the job being done properly.
– SMPL Design Studio, Houzz Review