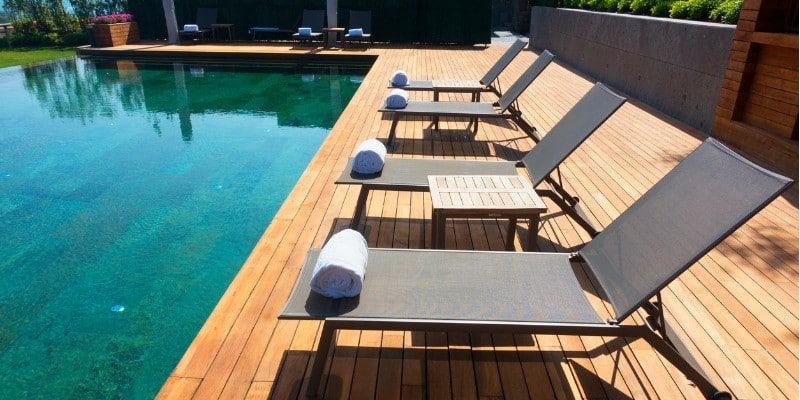 A deck area is more than just a place to sit. It's a space to entertain, chill with friends and family, or grab a quiet moment for yourself.
There are many different types of decks out there and, depending on the size of your outdoor space, you can place decking in an unused side yard, over a garage, or even nestled against a hill or a slope. You can add different tiers to your decking and completely transform your property with various shapes and designs.
There are a whole host of backyard deck ideas, so it's truly up to you how creative you want to get. If you decide to add a decking element to your outdoor space, take a look at some of our deck ideas below for inspiration, as well as guidance on the best wood for decks and best decking materials.
Five Different Types of Decks
1. Wraparound Deck
A wraparound deck is like an old-fashioned wraparound porch. Unlike a porch, parts of it can be larger, more uneven, and look more like a room. Wraparound decks also usually tend to be slightly elevated.
The benefits of a wraparound deck include extending the living space of your house, assisting with air circulation throughout your home when access doors are open, and allowing you to follow the sun/shade throughout the day.
2. Multi-Tier Deck
A multi-tier deck, or two-story deck, is the perfect choice if you have a large property, or if your property changes in elevation. You will have different levels of decking that will be connected, usually by steps or paths. Particularly if you have a tricky terrain, hills, slopes and/or rocky landscaping, a multi-tier deck might be all that you can accommodate.
The benefits of a multi-tier deck include maximizing your space and creating distinct spaces on different levels. It also adds strong visual appeal to your space as it can act as an elaborate, beautiful design all on its own.
3. Attached Deck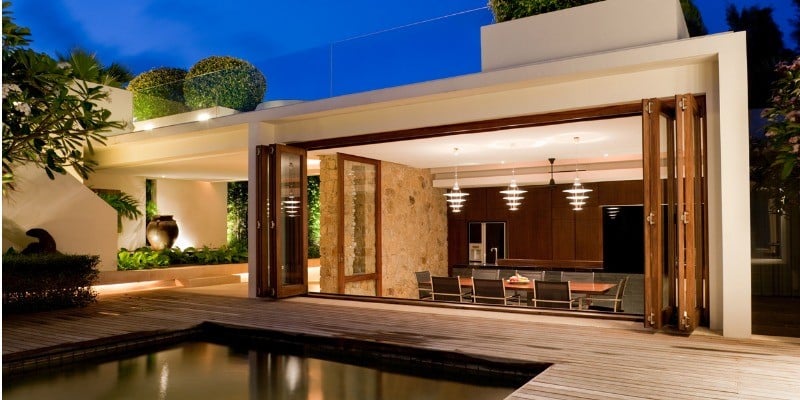 An attached deck is similar to a patio, except that it's made from wood or wood composite decking materials (the best decking materials out there). It's slightly raised and most commonly attached to the back of an L-shaped or U-shaped house.
Attached decks can provide additional living space and even offer shade with an added overhead roof.
4. Detached Deck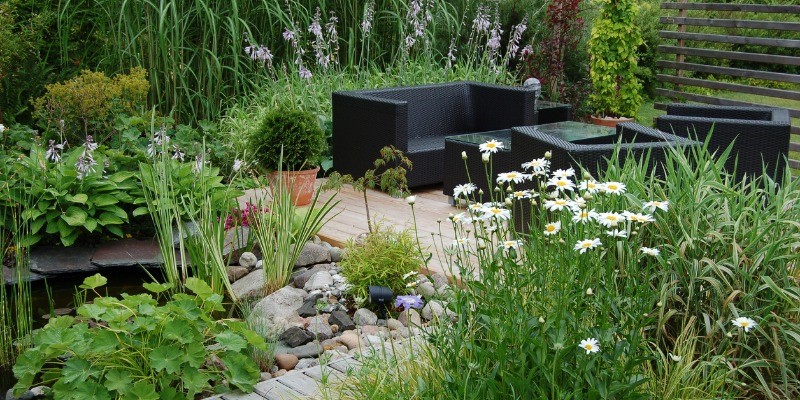 A detached deck is more like an island and can be positioned anywhere on your property with access via stairs or a pathway. It can be built over areas with poor drainage, or bumpy, rocky and uneven terrain and complemented by landscaping bushes or flowerbeds around it.
5. Rooftop/Over Garage Deck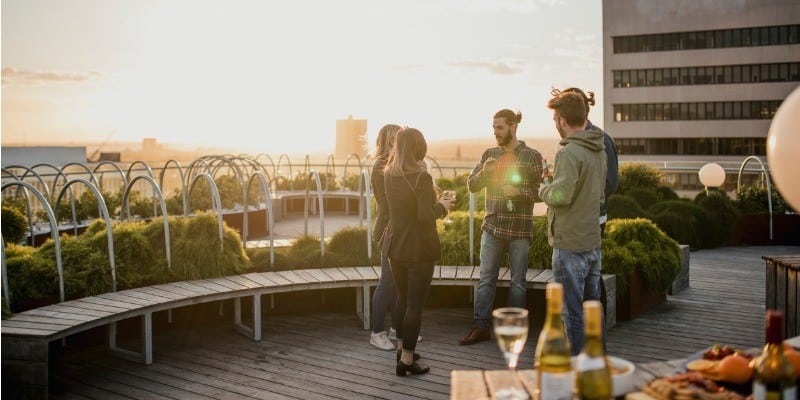 A rooftop deck, or deck on top of your garage, is a great idea if you have a flat roof to work with. Just make sure you get the structural and engineering aspects tested first to ensure that your deck will be stable and safe.
A deck like this is perfect for urban dwellers. It offers better views than ground-level decks, more privacy, and can even pick up breezes more with the elevation.
Whichever design you go for, take some time to play around with shapes and different levels to create something truly unique for your home.
Best Wood for Decks and Best Decking Materials
When considering your deck, keep in mind that the three most common wood choices are cedar, Ipe (exotic hardwood) and pressure-treated wood. Cedar and Ipe in particular both have a higher resistance to rotting and insects, while pressure-treated wood is more resistant to water and moisture in general.
Additional decking materials you may want to consider are composite decks, which are made of wood and resin, last a long time, and don't need to be sealed or stained. Polymer decks are another durable choice as they're made entirely of PVC.
Each type of decking material has its own pros and cons, so it's best to speak with an expert more in depth about which choice would be right for your location.
Contact the award-winning deck builders at Natural Landscape Group for help with all of your questions and ideas. We use the best wood for decks and can assist you with different types of decks to build the best one for you!