A common misconception many homeowners have is that they can undertake any outdoor or external renovation project at their discretion.
In reality, there are specific jobs that require local building permits before proceeding.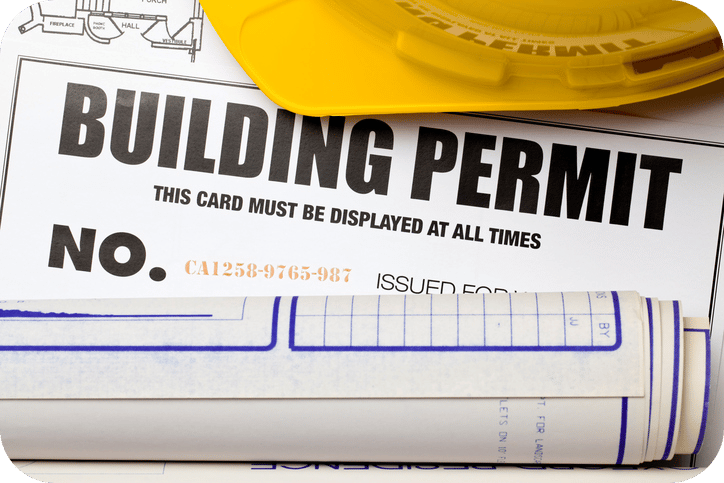 While it varies from city-to-city, most residential landscape projects needing a permit share the following traits:
Building a structure such as a gazebo or pavilion/cabana.
Installing a new deck.
Outdoor kitchens or other projects that involve moving or relocating plumbing.
Swimming pool fences.
Take a closer look at why permits are needed, how Natural Landscape Group can help secure the permits you need, and what could happen if you do not have the right permits.
Why do you need a building permit?
Even though it's your property, any significant changes can impact your neighbours.
First and foremost, a building permit establishes the work that'll be done and that it adheres to things like:
Zoning requirements.
Fire safety.
Structural standards.
For example, if you want to build a majestic cabana/pavillion it could only be to a certain height under the zoning regulations where you live. Anything above that height will not be allowed. In most cases, structures greater than 10 square metres require a permit. Other types of landscaping, such as plantings and small water features, do not.
There are other reasons to secure a building permit:
INSURANCE: Building without a permit could invalidate your homeowners insurance. Let's say someone falls off a deck that was built without a permit. You could be left holding the bag for damages.
WHEN SELLING YOUR HOME: Having the right permits makes it much easier to sell your home. A building permit assures prospective buyers that work was done properly and in accordance to local by-laws.
PROTECTION: Once the building permit is issued, it's kind of like the law for your project. If the work being done doesn't follow code or is done poorly, you are not responsible. The person who developed the plans is.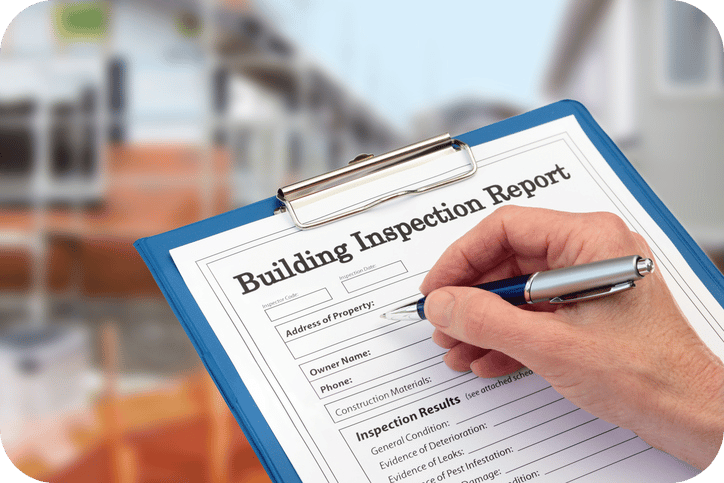 Building inspections
Think of your building permit as a blueprint for your project. It guides the project along and establishes what's required in order to complete it properly.
Who checks to ensure the permit is being followed? The local building inspector, of course.
You – or the contractor that secured the permit on your behalf – is responsible for scheduling inspections at various phases throughout the project, such as:
When construction begins.
During footing and foundation work.
During plumbing and drainage work.
When structural frames are near completion.
Final inspection.
This is just a partial list. It also depends on what you're actually building for your landscape project.
Your best bet is to check with your local renovation by-laws to know exactly when inspections must be booked.
What happens if your landscape project doesn't have a building permit?
In short, if you're working without a permit, you're taking a few big risks with your project:
FULL STOP: You can be ordered to stop the project. There are many instances where homeowners have had to live with the inconvenience of a half-finished project while the right permits are secured.
UNCOVER FINISHED WORK: Already covered the weeping tile with backfill? Too bad. The only way it can be properly inspected is to expose any completed work. If it passes, then you can cover it up again.
RIP IT OUT AND START OVER: The worst-case, nuclear scenario. If you – or your contractor – didn't do the job right, everything has to come out. Unfortunately, that expense will be left with you.
Remember, the building permit is the rulebook guiding your project. It'll be the first thing the building inspector looks for when visiting your home.
So make certain it's visible or can be easily and immediately produced.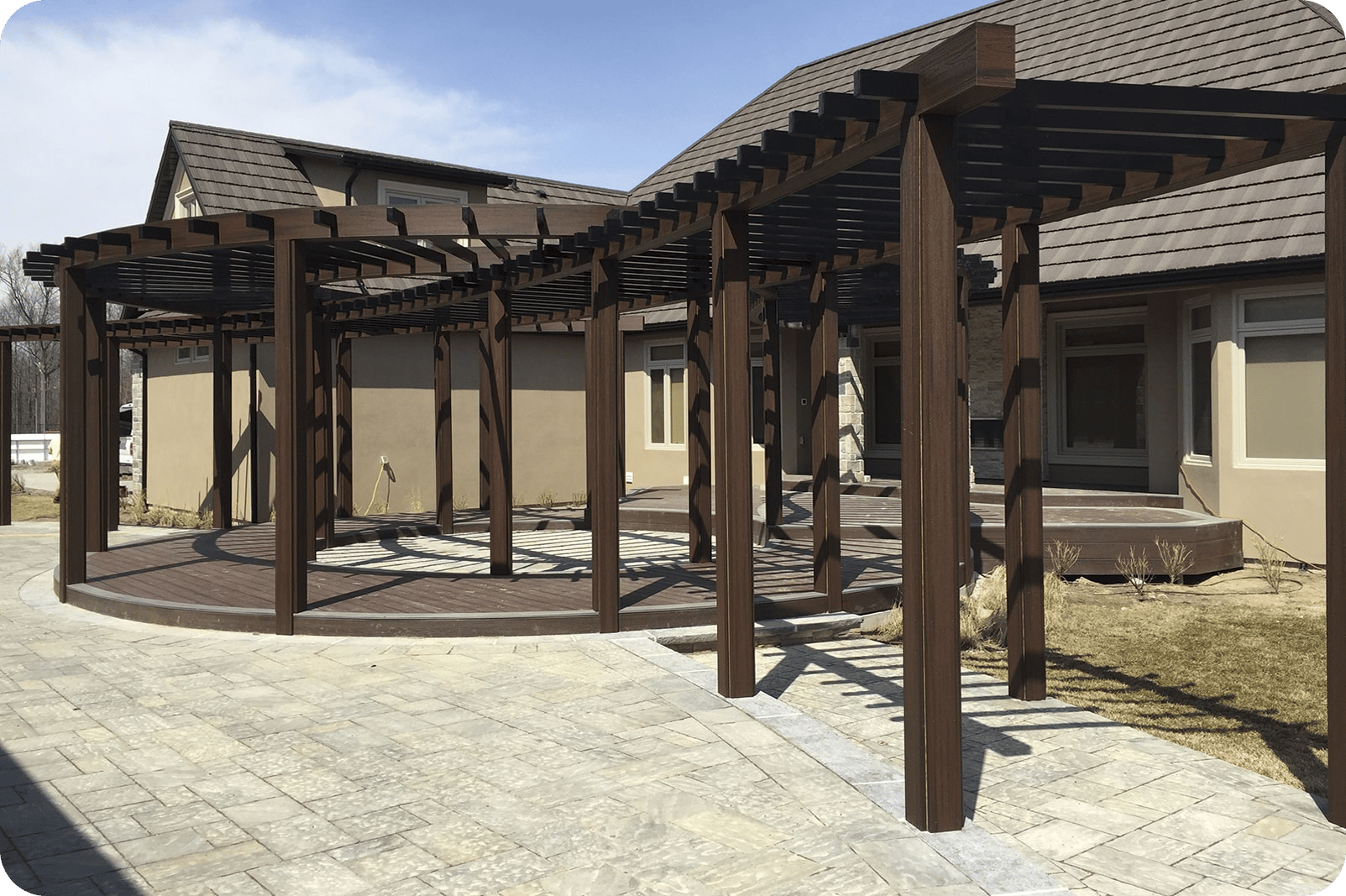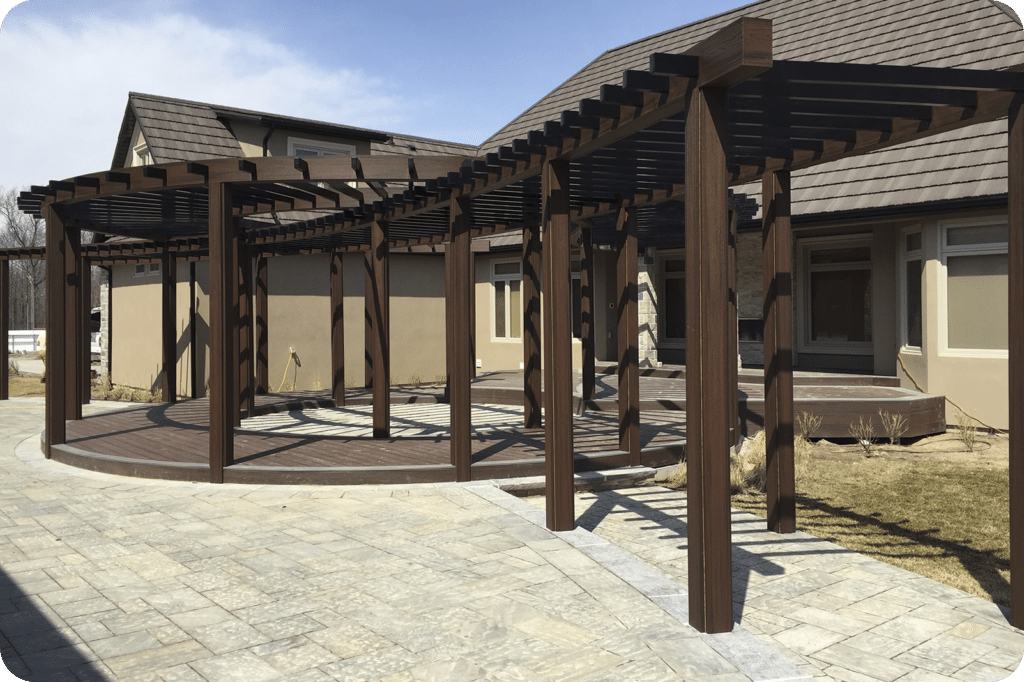 How Natural Landscape Group helps with your building permit
Sometimes, getting a permit for your project can be a pain.
It takes time. You'll be asked questions you might not know the answers to. There's plenty of technical information that needs to be supplied.
Here's how we'll take care of it all for you:
BCIN: Your project design plans include a Building Code Inspection Number.
CITY RELATIONSHIPS: We've built outdoor living spaces throughout Southern Ontario. We know the information each city needs and will ensure it's included in your project plans.
EXPEDIENCY: The sooner you get your building permit, the sooner your project can start, and the sooner you can enjoy it once it's finished.
Need more info? Ready to begin your project? Contact us
The first step towards having Natural Landscape Group secure the building permits you need is to book a discovery meeting.
We'll get back to you ASAP to discuss your needs and how we can help facilitate them for you.