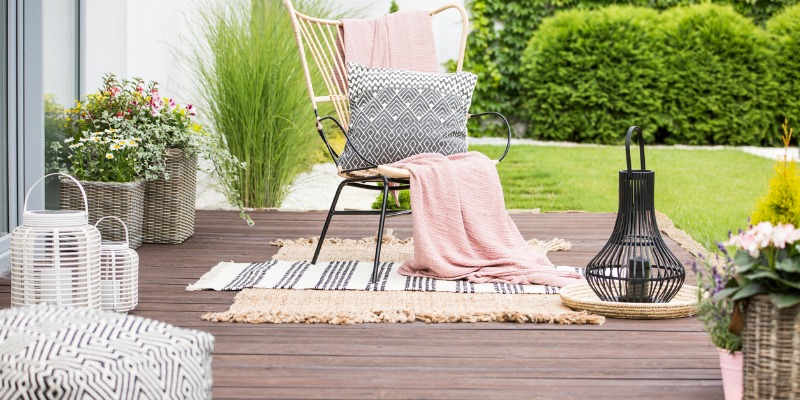 Why use wood in your landscape? If you're looking for a way to enhance the natural, rustic, or charming atmosphere in your yard, then wood is an excellent choice. Where landscaping bricks or interlocking can feel manicured, wood is always natural and blends well with any plant life you like. Plus, as a durable material, wood is a great foundation for all of the hardscaping elements you might want in your landscape. Here are some ways to use wood in your landscape that you may not have considered before.
Large Hardscaping Elements
Wood makes an excellent foundation for essentially any of the large hardscaping elements that you may want to add to your landscape to make it more functional or beautiful. As it can be treated to resist moisture, and stained or painted any colour, wood is flexible as a hardscaping material. Here are some options to consider:
Decks: Decks are often the foundation of your yard, and the flexibility of wood makes it simple to create curved or unusually shaped decks.
Walkway and steps: Match your deck, or just add a rustic element to your yard with wooden walkways and steps.
Gazebo and pergolas: Wooden structures with simple roofs can elevate the look of your landscape.
Arbors and trellises: Get gardening space, privacy, and more with these wooden features.
Retaining walls: Retaining walls do not have to be stone to be effective, and wood can make for an elegant wall.
Fences: Wood is the most common material for backyard fencing, but it doesn't have to be plain.
Wood features can really enhance your yard. To learn more about how you can change up your backyard, contact us at Natural Landscape Group today.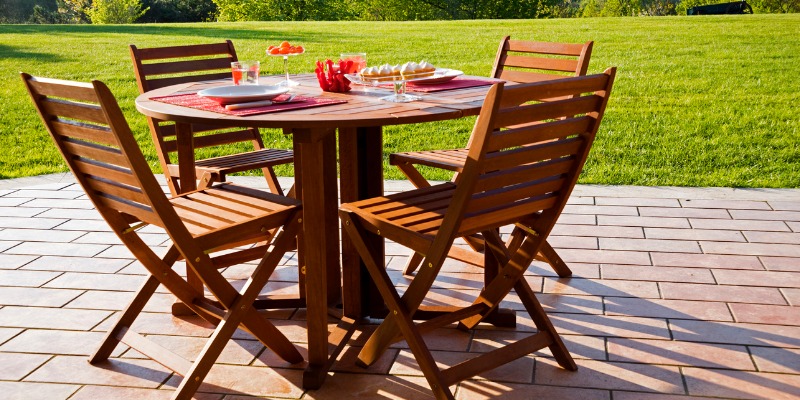 Smaller Ways to Us Wood
You can incorporate matching or contrasting wood into many other elements of your landscape to enhance your wooden hardscaping. Or, even on their own. Here are some options to consider:
Mulch: You can find dyed and natural wood chips that serve as great mulch.
Garden edging: Wood looks very natural as a garden edging material.
Planters: Wooden planters can be as simple or as intricate as you like.
Garden ornaments: From Gnomes to sculptures, wood makes for great ornaments.
Outdoor furniture: Adding wooden outdoor furniture can further emphasize the wooden theme in your yard.
The Benefits of Using Wood in Your Landscape
There are many benefits of using wood in your landscaping over other materials, including:
Flexibility: Wood can be shaped and carved much simpler than other materials, which gives you a lot of flexibility in design.
Colour options: Wood can be painted and stained any colour you can imagine, so you can add any colour you like to your landscape and change it too.
Natural look: Leaving wood natural is a coveted look by many.
Are you thinking about using wooden features to enhance your landscaping? Contact our experts at Natural Landscape Group today.
Sources:
https://www.platinumsdgroup.com/blog//the-pros-and-cons-of-using-wood-for-landscape-architecture-in-huntington-ny
https://www.layoftheland.ca/landscaping-ancaster/woodwork
https://www.jclandscapingllc.com/landscaping-ideas/landscaping-with-wood/