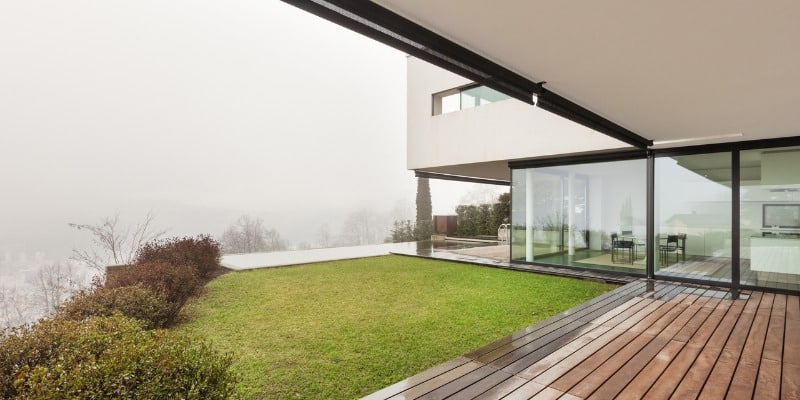 Why ask if you can build a deck in the winter? When it comes to scheduling landscape projects, most people would rather schedule them when they're not using the yard. Though many projects can't be done in the winter, a deck is an exception.  
The Natural Landscape Group has the materials, tools and attention to detail that's needed to build a great deck no matter the weather. In fact, there are many benefits of building a deck in the winter. Here's why you should get started on your deck in the cold season.  
Great
 Decks 
can be
 Built in Winter 
Most people choose to build their deck in the spring or summer. But winter weather doesn't have to stop a deck build. Here's why Natural Landscape Group can still build great decks in the winter: 
Foundation: Natural Landscape Group uses helical piers, which are essentially big screws, for the foundation of our decks. These screws can be installed in any weather and easily penetrate the frost line, unlike other foundation options such as concrete.  
PVC and Composite Decks: You can't stain wood in the winter, but that's not a problem because most of the decks we build are composite or PVC decking. They don't need to be stained, but still have the gorgeous look of well-finished and textured wood.   
Attention to Detail: Even though we use materials and technologies that are less effected by winter weather than other deck options, we still need to take extra care when installing your deck in order to achieve the results you expect. You can trust us to have the attention to detail necessary to do the job properly. For example, PVC and composite decks may shrink and expand in temperature changes. We base the cuts we make into these materials on the temperature, so you get seamless results.  
When we're building your deck in the winter, you also don't have to worry about protecting your other landscaping features. Grass and gardens are already protected under the snow. Plus, your yard furniture and other ornaments are already in storage. Winter deck building is more convenient than spring or summer work.  
Other Benefits of Building Your Deck in Winter
There are also benefits of getting your deck installed over the winter. As landscaping companies, permit offices and material suppliers are less busy in the winter, you can expect a faster overall timeline for the project. Plus, the deck build won't feel rushed by a quick deadline, as it so often is for those who build their decks in spring and want them functional by summer.   
That's another benefit of building your deck in winter. You'll be able to enjoy it immediately once the warmer weather arrives in spring. If you like to do early season entertaining, a winter deck build can allow you to.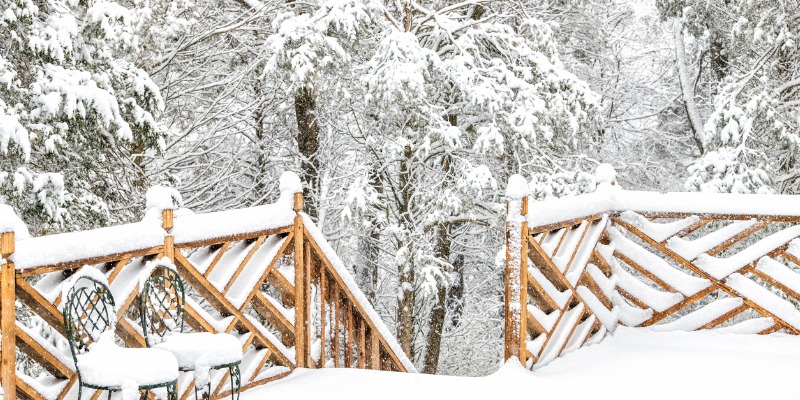 L
andscaping Projects in the Winter 
 A deck build isn't the only project that can be done in the winter. Natural Landscape Group can complete whole projects when you're not in your yard, so you get the most use out of your recently transformed space.  
Contact Natural Landscape Group for all of your landscaping needs… yes, even during the winter!