Plants come in all shapes and sizes. They come in all colours and shades. They also come with a variety of fragrances.
While all plants are beautiful, not all plants are right for your garden landscape.
If you're completely transforming your outdoor living space, your garden is a blank canvas.
Here, then, is how you can fill it and bring it to life.
North? South? East? West?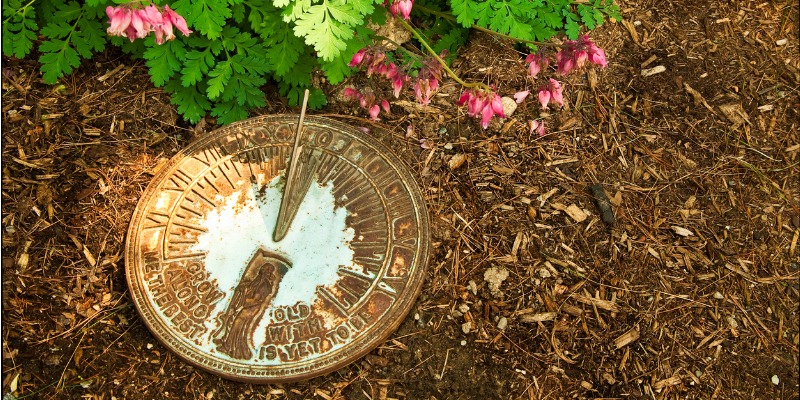 The direction (otherwise known as the aspect) of your garden plays a major role in determining the plants you fill it with.
For example:
Some plants love basking in the sun all day, while others grow best in a sun/shade mixture.
Certain plants can take excessive heat, while others need watering once the sun's at its zenith.
Determining the aspect of your garden is easy. Grab a compass, go outside, and stand by the back wall of your house.
Check your compass to see which way is south. Is it directly in front of you? Then you've got a south-facing garden. Is it directly behind you? Then you've got a north-facing garden.
Once you know the aspect of your garden, here's what it means:
East-facing garden
Receives mostly morning sun.
Ideal for partial shade plants or plants which need shelter from the sun.
Afternoon shade protects plants from the heat of the sun.
Evening shade helps preserve plant colour and attracts friendly pollinators.
Best plants for east-facing gardens
Lilies
Iris
Hosta
Daisies
Feather Reed Grass
Japanese Forest Grass
Echinacea
Catmint
West-facing garden
Shady in the morning.
Excessively hot afternoon sun in the summer.
Best plants for west-facing gardens
Clematis
Magnolia
Feather Reed Grass
Flame Grass (Miscanthus)
Salvia
Catmint
Butterfly Weed
Bee Balm
North-facing garden
Shady for most of the day.
High amounts of evening sun in May and October.
Ideal for plants which love afternoon shade.
Keeps light colours from fading.
Not ideal for extreme heat-loving plants.
Best plants for north-facing gardens
Hydrangeas
Sedges
Ferns
Japanese Forest Grass
Rhododendrons
Yew
Hosta
South-facing garden
Low amount of shade, high amount of sunlight.
Sun exposure longest at midday.
Best plants for south-facing gardens
Lavender
Salvia
Herbs (Rosemary, Thyme, and Sage).
Most ornamental grasses
Echinacea
Black-eyed Susan
Liatris
Monarda
Anise Hyssop
Russian Sage
Soil type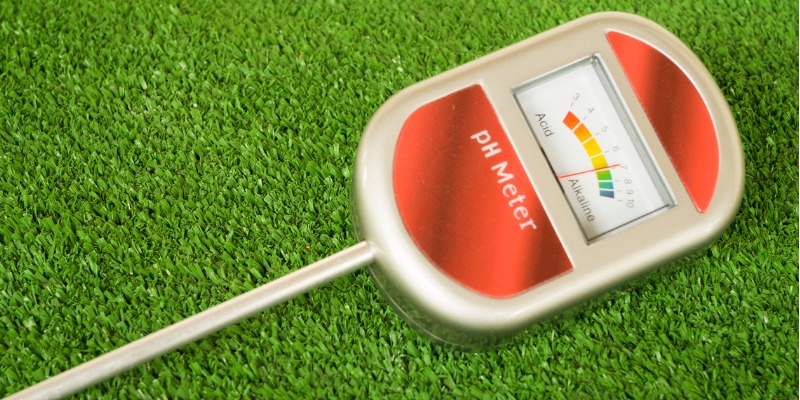 It's hard to tell what type of soil your garden has just by looking at it.
Your best bet is to purchase a pH testing kit (they're not that expensive, you're looking at about $20) to discover is your soil is acidic, alkaline, or neutral.
The pH scale goes from 0-14:
0-6: Acidic.
7: Neutral.
8-14: Alkaline.
The reason pH levels are so important is because they determine what nutrients are found in your soil, and which nutrients are missing.
Acidic soil (0-6) is low in nitrogen, phosphorus, and potassium. Alkaline soil (8-14) lacks iron, manganese, and phosphorus.
So, for example, if you have acidic soil, you'd want to consider azaleas, but steer clear of, say, sunflowers.
Your gardening experience (or lack thereof)
If you're a green thumb who enjoys working in the garden, it really doesn't matter which plants you select.
That's because you've got the experience – and will find the time – to tend to and care for your plants.
However, if gardening really isn't your thing, you'll want plants which are relatively easy to care for.
After all, the last thing you want is for your beautifully colourful garden to lose its lustre because you're unwilling or unable to properly pay attention for it.
Look at it this way. When it comes to your garden, would you rather:
How you answer will help you pick the ideal plants for your landscape.
Ready to bring new life and colour to your outdoor living space? Contact us
Colour. Beauty. Diversity. Delicacy.
You can have all of it – and much more – in your backyard living space.
It all starts when you book a discovery meeting with Natural Landscape Group. We'll get back to you to personally discuss your landscape project needs.