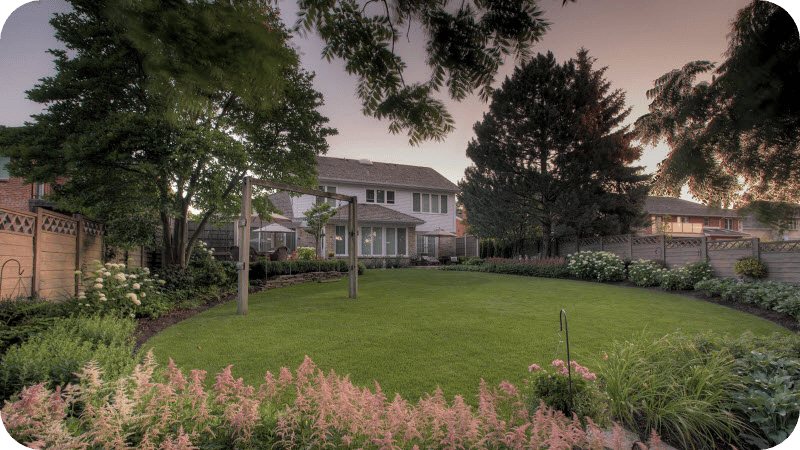 When it comes to the experts working on your landscape project, their titles pretty much explain what they do:
A landscape designer….designs landscapes.
A crew foreman….manages the crew.
A landscape builder….builds landscapes.
Another important member of the Natural Landscape Group team is our on-staff arborist.
Now, we know that arborists have something to do with trees; but what exactly?
Read on to find out.
Arborist defined
According to the International Society of Arboriculture (ISA) Ontario, an arborist is defined as:
An individual trained in the art and science of planting, caring for, and maintaining individual trees. Arborists are knowledgeable about the needs of trees and are trained and equipped to provide proper care.
Regarding your new outdoor living space, an arborist does much more than select pretty trees and decide where they should go (even though that is an important element).
In fact, arborists are involved in many facets of your landscape project.
What an arborist does
When the time comes to select the trees you'd like to plant around your property, an arborist looks at – and makes recommendations – based on things such as:
LAND CLEARING: If you're looking to remove trees so you can build a patio or outdoor kitchen, an arborist devises a plan to ensure trees, stumps, and other excess foliage in a safe, environmentally responsible manner.
TREE HEALTH IDENTIFICATION: Any sick, damaged, or dead trees must be removed from your yard. Otherwise, you run the risk of property damage, personal injury, and potential infections spreading from the tree to other areas (grass, bushes, shrubs, etc.)
MAINTENANCE: Perhaps you want to keep the trees you currently have. An arborist will trim or prune them to boost their appearance and ensure they don't interfere with things like power lines or outdoor structures.
TREE SELECTION: If you have a specific type of tree you want to bring into your yard, an arborist can provide information on things like tolerance (if it's a non-native tree species) and invasive risk (is the tree home to foreign and destructive pests?).
NURSERY GUIDANCE: In some instances, an arborist will accompany you to a local garden nursery to help you select the best trees for your upcoming project.
FORM AND FUNCTIONALITY: Do you want a tree for privacy? To provide shelter from wind? A source of shade? An arborist will identify trees which meet your needs without causing issues such as growing too big for your outdoor living space.
SITE INSPECTION: What's the condition of the type of soil you have? Where and how does drainage occur? Will human activity impact the tree's health, growth, or appearance? How much room is available?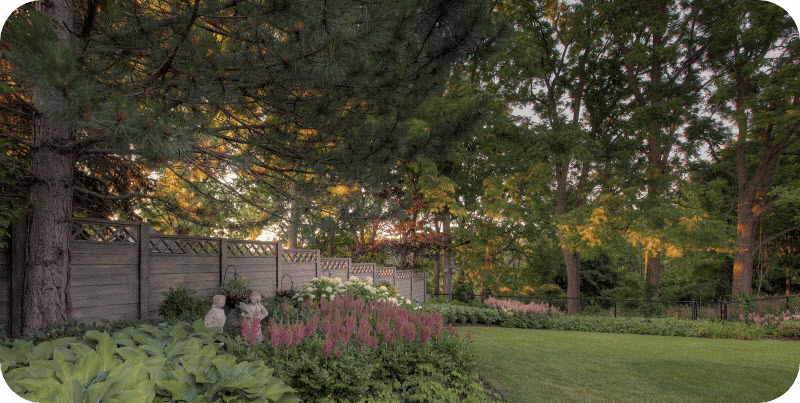 Environmental awareness
Protecting the environment is always top-of-mind for an arborist. They're always looking to get the most natural value and usage from trees by performing tasks such as:
MULCHING: An arborist can turn a tree into fresh mulch for your project. If the removed tree is healthy, mulch will keep moisture in the ground to benefit any new plants or flowers you add. In addition, it also looks quite sharp.
LAWN AERATING: When an arborist aerates your grass, water, air, and other vital nutrients reach all the way down to the roots. In turn, this keeps your lawn healthy, lush, and provides a solid base for your trees to grow.
Have the arborist (and other experts) at Natural Landscape Group design and build your new outdoor living space
Did you know Natural Landscape Group has an arborist on-staff?
That means – instead of having to hire an arborist separately for your project – the skills, experience, and knowledge of an ISA Certified arborist is already part of your team.
Ready to start? So are we.
Book a FREE discovery meeting with us today. We'll get back to you quickly to personally discuss your landscape project with you.