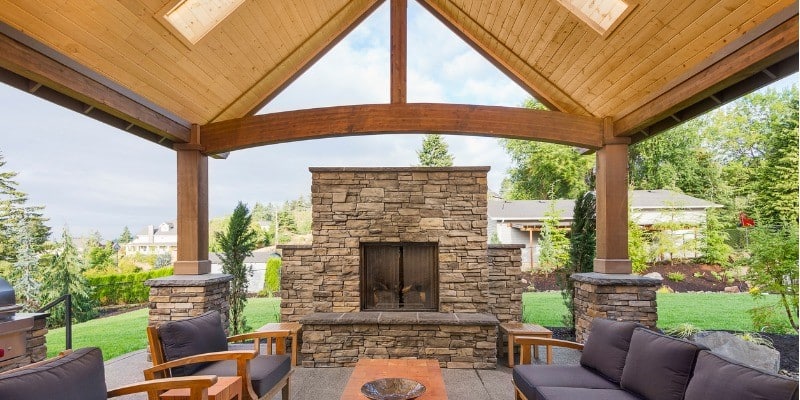 Although the summer is over, that doesn't mean you have to let your landscaping decline. These great fall landscaping ideas can bring fall beauty to your yard. Here we're going to focus on using landscaping structures, such as pergolas or gazebos, as support for your fall landscaping.
Pergola Landscaping Ideas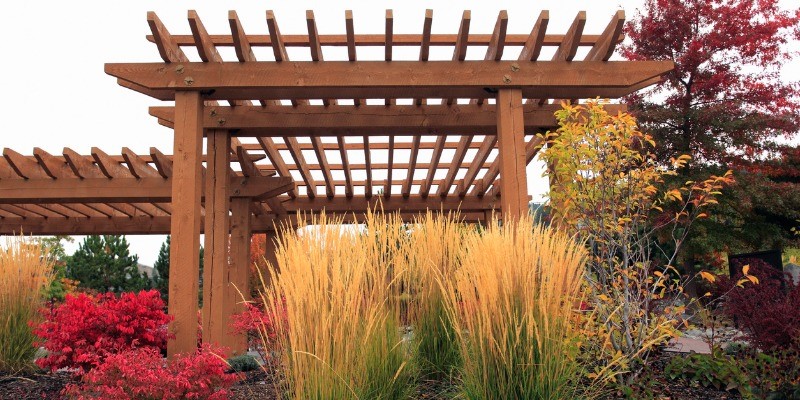 Pergolas are a delightful focal point that offer beauty as well as a place for plants and or vines to grow. There are a wide variety of climbing plants for pergolas that either flower in fall or add some nice autumn colour with their leaves.
Here are just some of the options for plants to incorporate on your pergola:
• Roses
• Clematis
• Honeysuckle
• Jasmine
• Trumpet Vine
• Ivy
• Morning Glory
We can help you choose the right plants for your growing conditions.
Gazebo Landscaping Ideas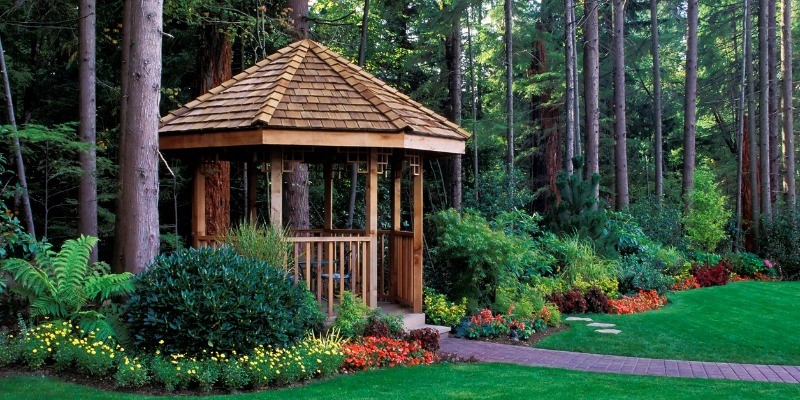 Gazebos are another wonderful option for a backyard. They can offer a shady spot to sit in the warmer months, and a romantic space to share a moonlit dinner in the fall. Add some mood outdoor lighting, a privacy screen, or a hammock to create a distinct and fun space.
Try these other gazebo ideas for fall:
• Add fabric around your gazebo to integrate some privacy
• Attach a lattice around your gazebo
• Allow vines or climbing plants to grow on one or multiple sides
• Construct a walkway from your gazebo to your home
• Surround your gazebo with gardens, plant beds or plant boxes
More Fall Landscaping Ideas
Want more fall colours and elements in your landscaping? Try these ideas:
• Add a fresh coat of fall-coloured paint to your gazebo or pergola. Consider walnut, dark umber, spiced cinnamon, rickshaw red or cedarburg.
• Create a simple but gorgeous display out of some hay bales, fall-coloured potted plants and pumpkins.
• Put out gourds and other squashes. Perhaps for next year, you can grow these to create a natural fall look.
• Add wall covering plants that turn fall colours, such as Virginia Creeper.
• Include a variety of materials into your yard, like wood and stone. The natural look of these materials all interwoven together offer a cozy and relaxing space.
If you want to try out any of these ideas  or if you have your own fall landscaping ideas you need help bringing to life, contact the landscape experts at the Natural Landscape Group today.